Convention Outfit
There will be great range of colors and fabrics used for the convention outfit. The basic rules of the game are:
Pick a fabric with multiple animals or an animal that represents you.
Use a solid colored outfit and have an animal or animals screen-printed or embroidered on the skirt panels or yoke of shirt or vest.
Consider using some sort of a green as a coordinating color. For example forest green, jungle green, or grass green.
A fabric that several folks have chosen to use in their convention outfit is named A Rare Occasion by David Textiles. It has been found in stock in several Walmart stores for about $5.00 a yard and is also available from Walmart online for $6.00 to $7.00 a yard. Search for "david textiles a rare occasion".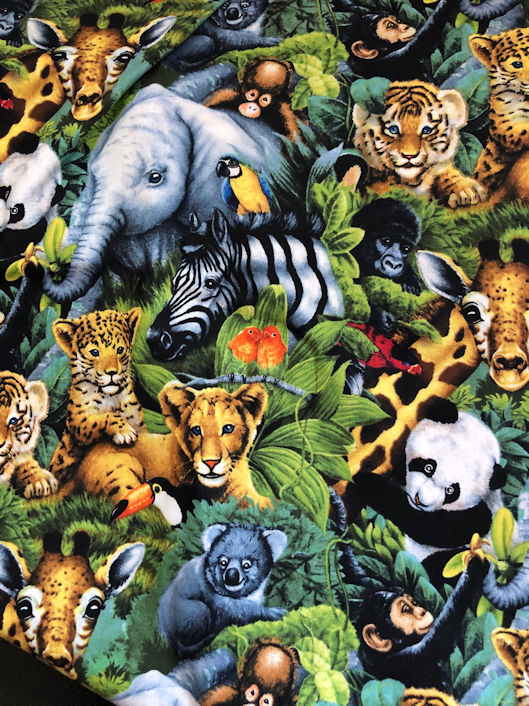 The A Rare Occasion fabric panel.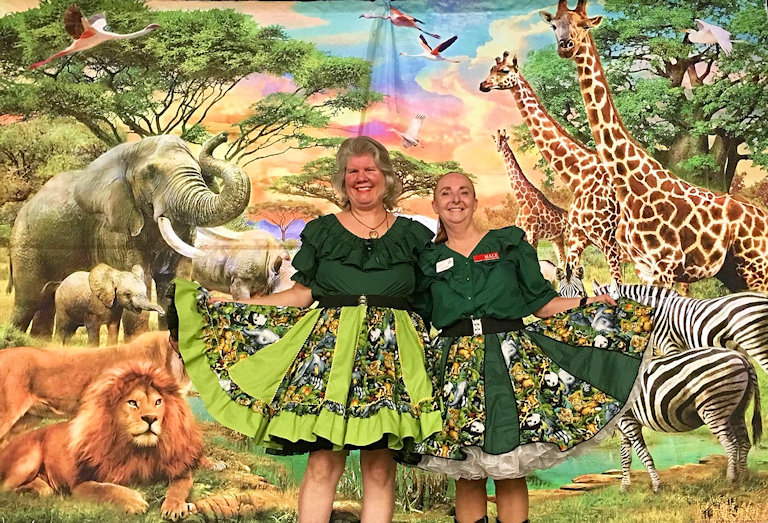 San Diego dancer and seamstress Cindy McLaren used the "A Rare Occasion" fabric for three very different looks.
Holly and Kathy show off two of Cindy's creations using the fabric.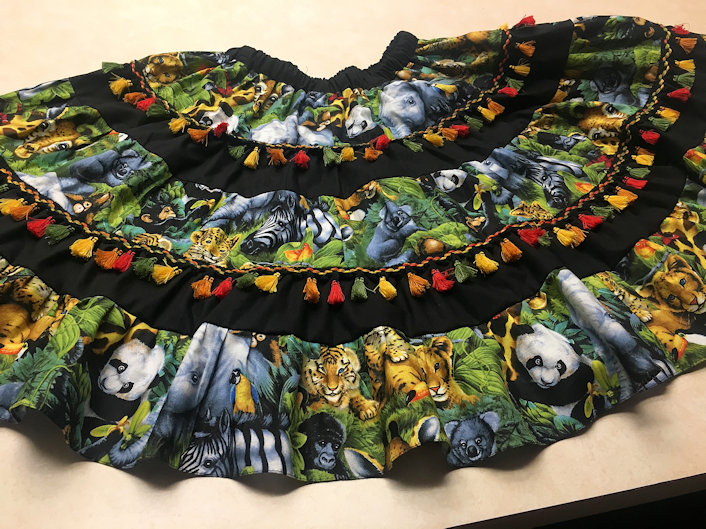 The third skirt by Cindy using the same material.